It has been more than a week since my 30th birthday and my life is pretty much the same.... Cuma... lately.. I was struck by lightning showers of flower...

Mula-mula... this roses above was given by MM weeekkkkssss ago kat Sg Petani... longgg before my birthday... nopeeee... it wasnt the valentine day's either... adalah satu kes kan... biasalah suami isteri... ehhehehe... nak pujuk punya pasal *wink*.. baik kan MM? My heart was all kembang the whole day... sebijik macam kera dapat bunga.. almaklumlah... memang dah lama gila ok MM tak bagi bunga kat Jijah gini...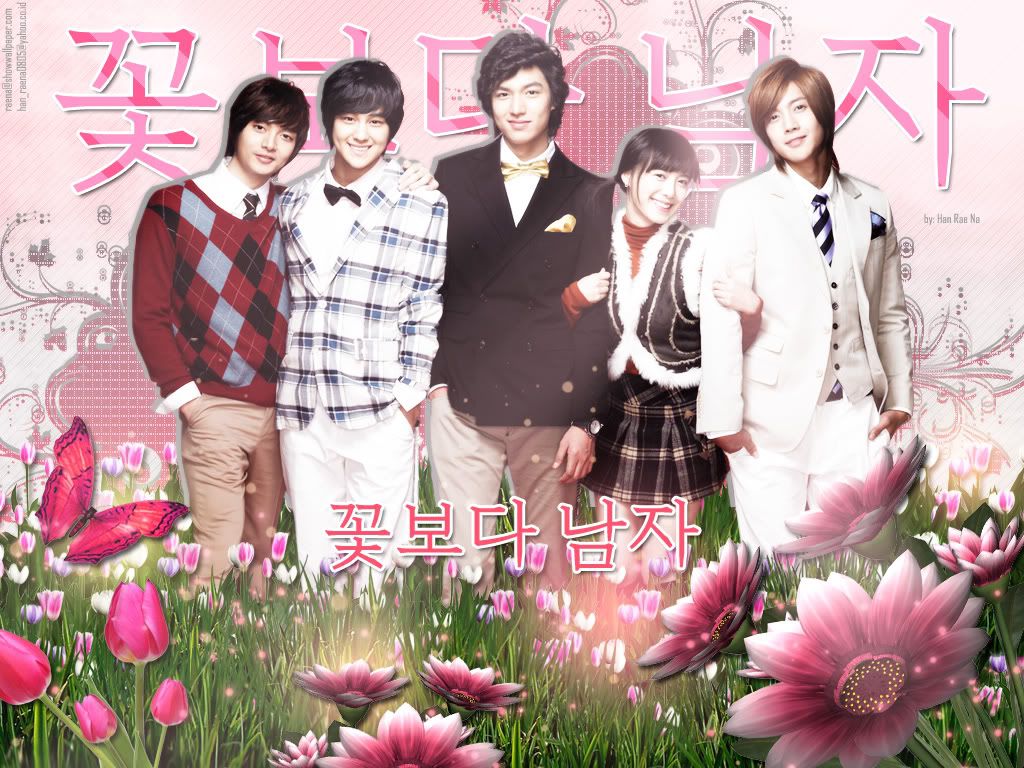 Thanx to MM again... since he was the one who downloaded it.. I am now over obsessed of this Korean drama.. the
BOYS OVER FLOWERS
.. I was wayyyyy drowning in the series... so much la nak find remorse over hal² duniawi kan... aduyaiiiii... I have all the images from the drama screwed tightly in my mind...
GU JUN PYO
....
YOON JI HOO
adalah makhluk tuhan yang sangat hensem... ye Jijah angau... teruk betul... dulu masa dok gila TWILIGHT pun tak gini.... I even spending today browsing the youtube and other web pages looking for more infos of the cast... worse... I have been downloading the OST and keep playing it non stop since afternoon... hahhh.. jangan terkejut kot Cik Jijah boleh cakap Korea pulak lepas ni.. ARACHI?
Begitulah kiranya... nih nak bagitau satu rahsia.. last Wednesday Jijah gatal layan cerita tu sampai pukul 4 pagi. Believe it or not.. I took a day leave the next day.. tau kenapa? Mata Jijah bengkak² sembab semua tau... menangis tak renti² during the scene when the hero left the heroin because of family pressure... to be exact the hero's evil mom... sedihhhhh amatttt uolsss... so Jijah cutikan diri Jijah sebab takut nanti if gi sekolah jugak timbul pulak spekulasi Jijah perang besar the nite before with dear MM... kenalah jaga nama baik suami kan?.. haihhhh... matilah kalau big boss tau... shhhhh!!!!
Hmmmm.. more or less... nothing much has changed since I turned 30.. I am still soooo young at heartttt.. ehehhehee... jangan la muntah ijo pulak ye dek kerana obsesi Jijah yang vile ini ye... by the way.. nak show off something... ehhehehe.. my 30th b'day present... kali ni kalau ada yang nak muntah jugak... suka atilah... ehehhe...
its my shiny new toy... thank you MM... muah!!!!